Chào các bạn!
Sau khi tham gia và đọc trên nhiều diễn đàn cũng như Page và Group về tin học mình thấy có nhiều bạn hỏi là cách để các bạn ấy kiểm tra xem máy của các bạn có hỗ trợ windows 64 bit không. Nên hôm nay mình sẽ hướng dẫn các bạn cách kiểm tra.
Bước 1: Chuột phải Computer —> Properties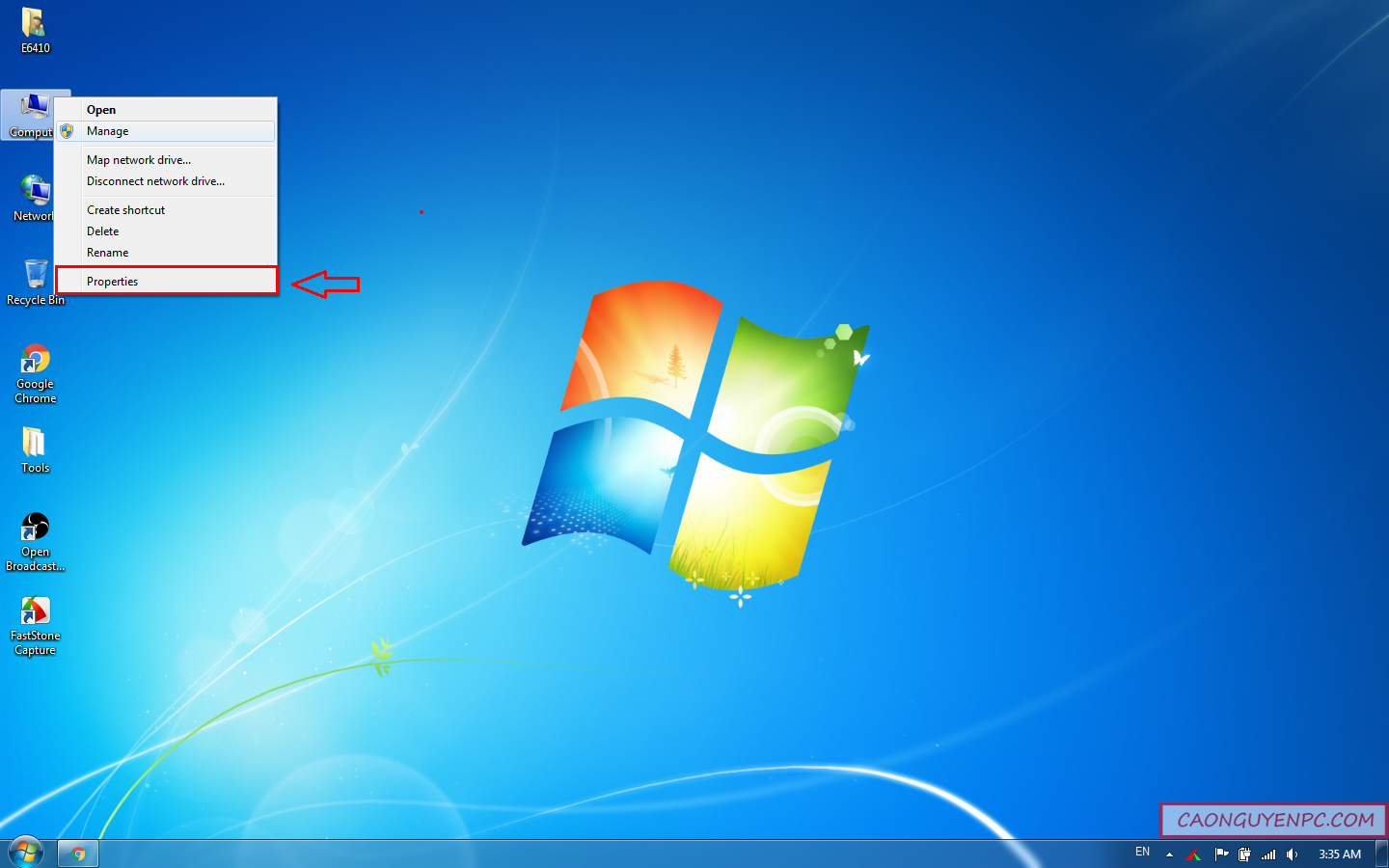 Bước 2: Từ giao diện kích chọn "Performance Information and Tools" như trong hình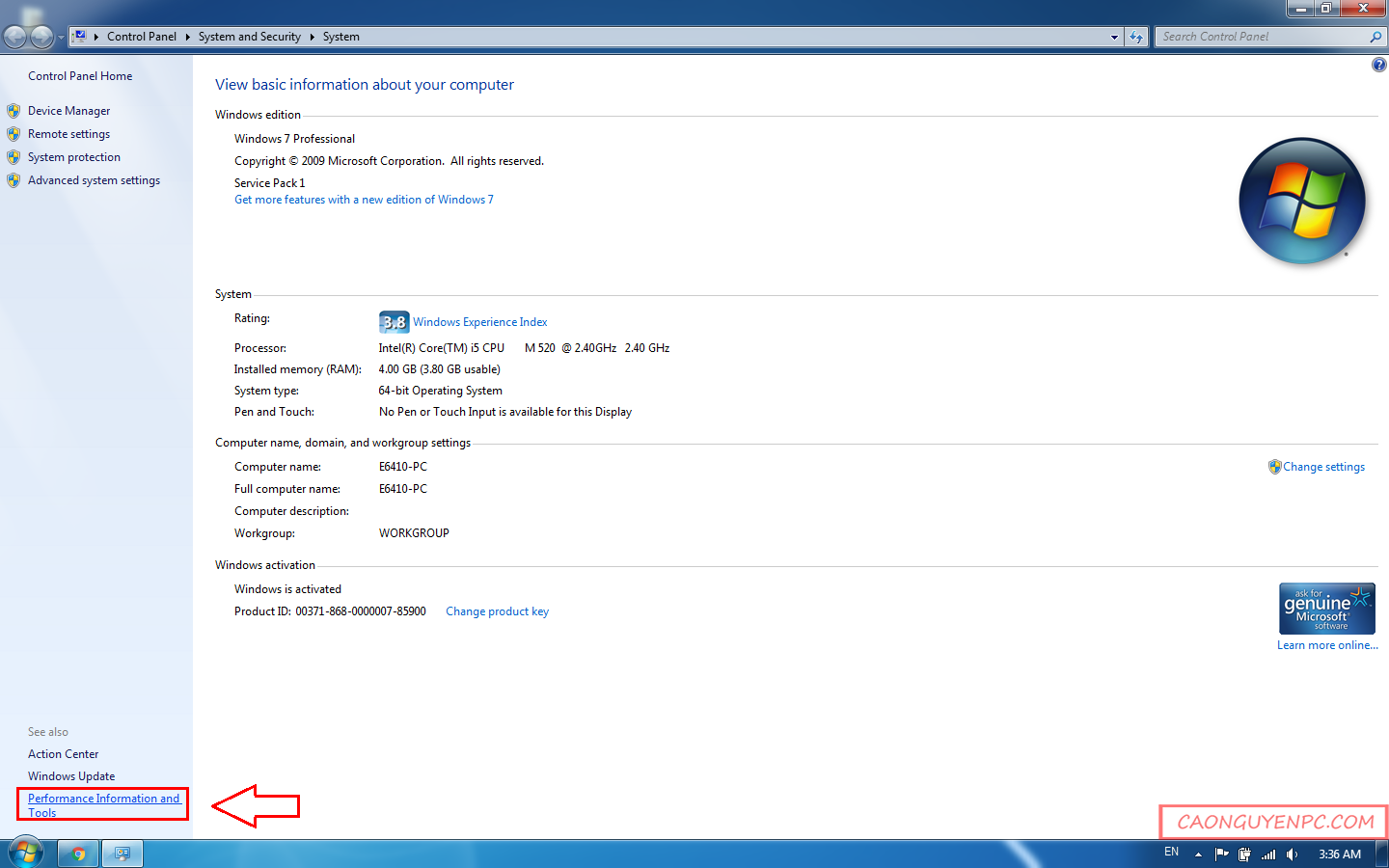 Bước 3: Tiếp tục kích chuột vào "View and print details…"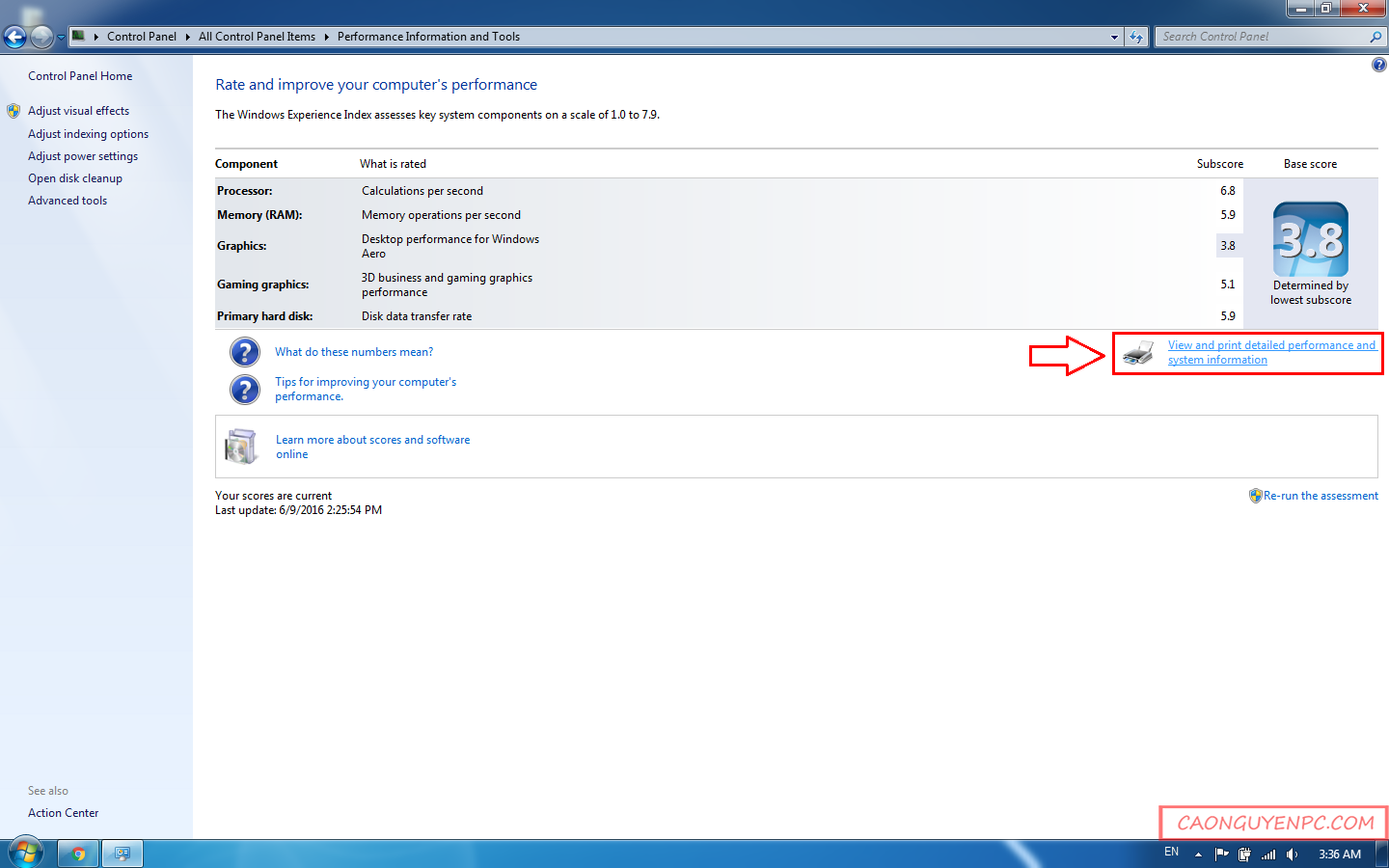 + Sau đó 64-bit capable ở trạng thái Yes hay No trong mục System (Nếu yes nghĩa là hỗ trợ còn No là không hỗ trợ 64bit)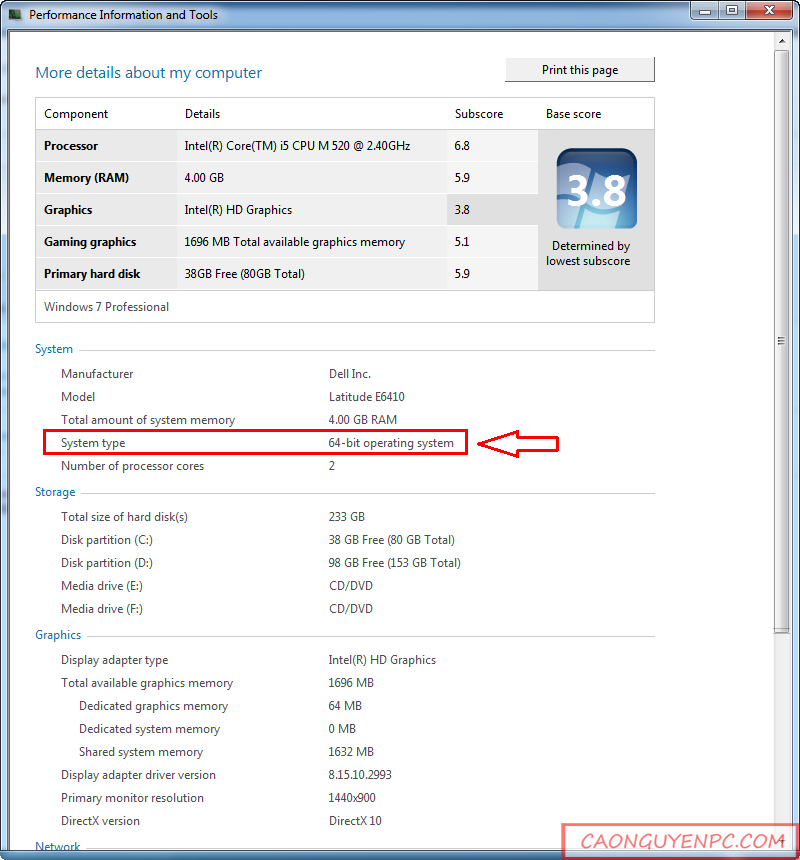 Chúc các bạn thành công!
CaoNguyenPc.Com